Testimonials
What people say about Finito
Jamie Sampson
"I am just emailing to say I attended an interview with Randstad, a recruitment company. I was there for a few hours and had to participate in some role playing and tests. After a great interview, I was offered a place and decided to take it."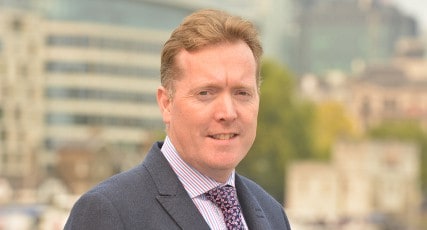 Peter Ingram, Chief Technology Officer, Hastee Pay
"If you are seeking a new challenge or direction, there is no organisation better placed to assist than Finito. The quality of their network is so extensive, they provide access to senior contacts and opportunities, which wouldn't ordinarily take you seriously, without their introduction. I strongly commend their business mentoring team for helping me in my quest for a new senior Board level position. This will inspire any student starting out who wishes to emulate my success."
Adam J Fox
"Finito provided solid and simple interview advice that led to a balanced, two way interview and ultimately a successful placement."
E Bleasdale
"I was looking to change career paths after many years in Finance. I hadn't put together a CV for a long time and hadn't paid much attention to finessing my Linkedin profile. Finito's experts gave excellent advice on editing and refining to show my best self to future or prospective employers and Ronel Lehmann introduced me to some excellent connections. Quite soon after Finito's team advised me I procured my job in the Chairman's Offie at Christie's UK. I am very grateful to Finito and will continue to recommend them to everyone looking for career advice and support"
Zack Appleton, Nottingham Trent University
"I graduated this year and had absolutely no idea what I wanted to do. Finito took the time to open my mind to a variety of different career paths and opportunities. They helped me to present myself and make me more compelling to prospective employers, guided me to improve my interview techniques and really gave me the confidence to step up and succeed. Thank you so much, I am forever in your debt!"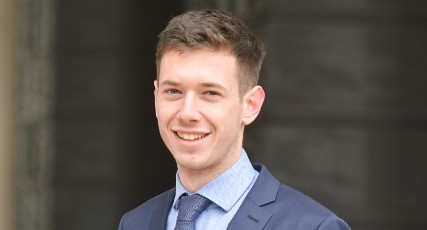 Adam Fischer, Senior Corporate Communications Manager, Kaspersky Lab
"I graduated from university with a broad idea of the industry sector which I wanted to work in, but without any idea of how to break into it. Ronel very kindly agreed to take the time to help me identify avenues of opportunity and sectors that seemed most appropriate to my skills and interests. Even after managing to secure a graduate role in a global consultancy, Ronel continued to be an accessible source of sage advice."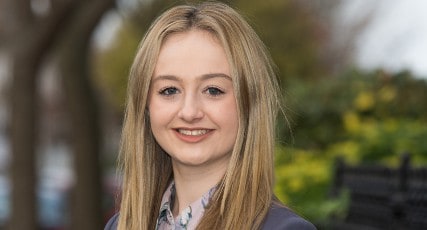 Richard Palengat, Head of Marine & Energy, AEGIS London
"I have known Ronel for more than 30 years, and he was in fact instrumental in helping me secure my first job as a Lloyd's underwriter all those years ago. He is, and always has been, innately personable and skilled at bringing out the best in people. I have every reason to believe he will make Finito a real success. His personality and business experience combine to make him an ideal mentor to young people. With his guidance on 'presentability', and the benefit of his many connections, students on the course are bound to go far."
Amy Goillau, Underwriting Assistant, Offshore Energy
"I first met Ronel, the Finito founder, on a Compliance Team secondment with The Conservative Party. I was lucky enough to get chatting with him about my career aspirations and he very kindly, through his contacts, made it possible for me to visit Lloyd's of London and see for myself the insurance market in operation. When I was sure that this was the career for me, I was able to secure an opportunity with Arch Insurance. Ronel made a great difference to my career, and I'm sure will now do the same for many others through Finito."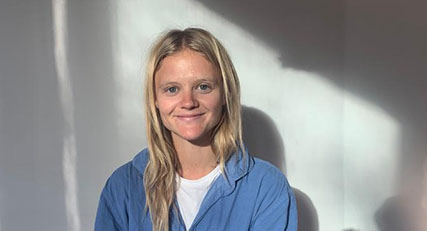 Georgia Heneage
Before I started writing for Finito, I was an enthusiastic but very inexperienced journalist. I'd just done an MA in journalism and an English degree at Oxford, and was slightly flailing around looking for writing opportunities. Despite having these qualifications, I found it an inordinately difficult industry to penetrate. Finito World picked me up and gave me a chance; they nurtured my career, offering me guidance and help at the time I most needed it. The team gave me incredible contacts to interview (Layla Moran, Natalie Bennett, Robert Halfon and Lee Elliot Major, for instance) in a wide range of areas – from politics and current affairs to the arts. And, crucially, the editors gave me the scope and freedom to write on pretty much anything that interested me, whilst also advising me on interesting topics, sending interesting interviewees my way and editing my work in an encouraging yet exacting manner. This has meant that I'm leaving with a great portfolio and range of experience, as well as – and most crucially – the confidence to keep writing and interviewing. I've learnt a huge amount working for Finito World, and these are skills which I'll take with me throughout my career. I'm hugely grateful for these opportunities given to me at such a difficult period (especially being mid-pandemic) and for the faith which everybody at Finito World showed in me where others did not.
Hebe Burgess, Student
"Going into my final year of university I needed guidance regarding summer internships and on potential areas of employment to look into after my studies. Despite the lockdown Finito were immensely helpful and devoted a lot of time to help me in creating an impressive CV, teaching me how to present my best and most professional self to potential employers and opening my eyes to numerous career sectors I had previously not considered. As a result of Finito's help I was able to successfully get two different work experience placements during the summer and am now looking to apply for graduate schemes for next year. I am incredibly thankful for the help and advice that Finito has provided me. I feel more confident about myself and the future."
Nathan, Undergraduate
"The help that I received from Ronel and his colleagues at Finito was second to none. As someone close to graduating who had completed a placement year, I was unsure where my experience could take me and I found myself not being able to identity the roles I could excel in and what organisations I wanted to work for. I reached out to Ronel who, with his colleagues, helped me to improve the quality of my CV and covering letters but, above all, worked with me to identify the kind of roles that I really wanted to apply for. As a result of Finito's help, my job prospects took a turn for the better, due to the improvement in my applications, and I could not be more grateful for their help."
Roger Flaxman
"Sophie is 'over the moon'. I recently introduced my 24 year-old daughter to Finito for expert career and CV presentation advice; and what a result! She was immediately impressed with their articulate and pragmatic recommendations. The Finito concept uniquely, it seems, prepares the whole person to present themselves to the discerning employer."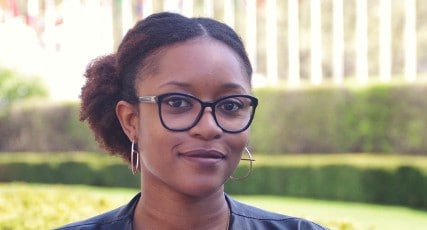 Yemi Lufadeju, Communication Specialist, UNICEF
"I have had the pleasure of working with business mentors at Finito and gained some effective leadership skills and valuable work ethics. The bespoke guidance received, has helped me stay on a path that best meets my aspirations. Finito is not solely about helping people get a job, it is about equipping people to help them make the most of opportunities and fulfil their potential. Weeks and months after helping me to achieve a move to New York, its Chief Executive never ceases to amaze me by remaining an approachable source of advice and encouragement."
Alla Finn
"It doesn't get better than Finito. Their care, incredible dedication and attention to detail means that I will be, forever in their debt."
Tabby Clarke
"I had the pleasure of meeting Ronel a year ago and he instantly introduced me to friends and colleagues that opened up opportunities for me that no one else could have. They guided me through the rather tricky process of getting a job and if it weren't for him I wouldn't have the job I do today. For anyone thinking of starting the process and needing extra guidance I would highly recommend Finito. Good luck!"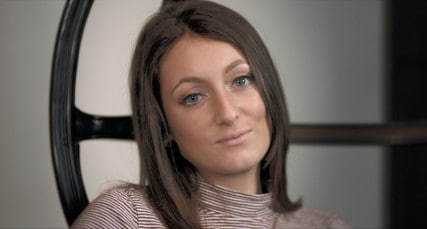 Oscar Peter, Marketing Executive
"I finished uni this year, and when I was a few months from graduating I started panicking, like all third-years do, about having to become an adult. I have always had a very clear idea about what I wanted to do, but Ronel helped me make that happen, by putting me in touch with people, and then guiding me through the interview process. He obviously really cared about helping me, and without him I can honestly say I wouldn't be in the job I'm in now, doing what I want to do."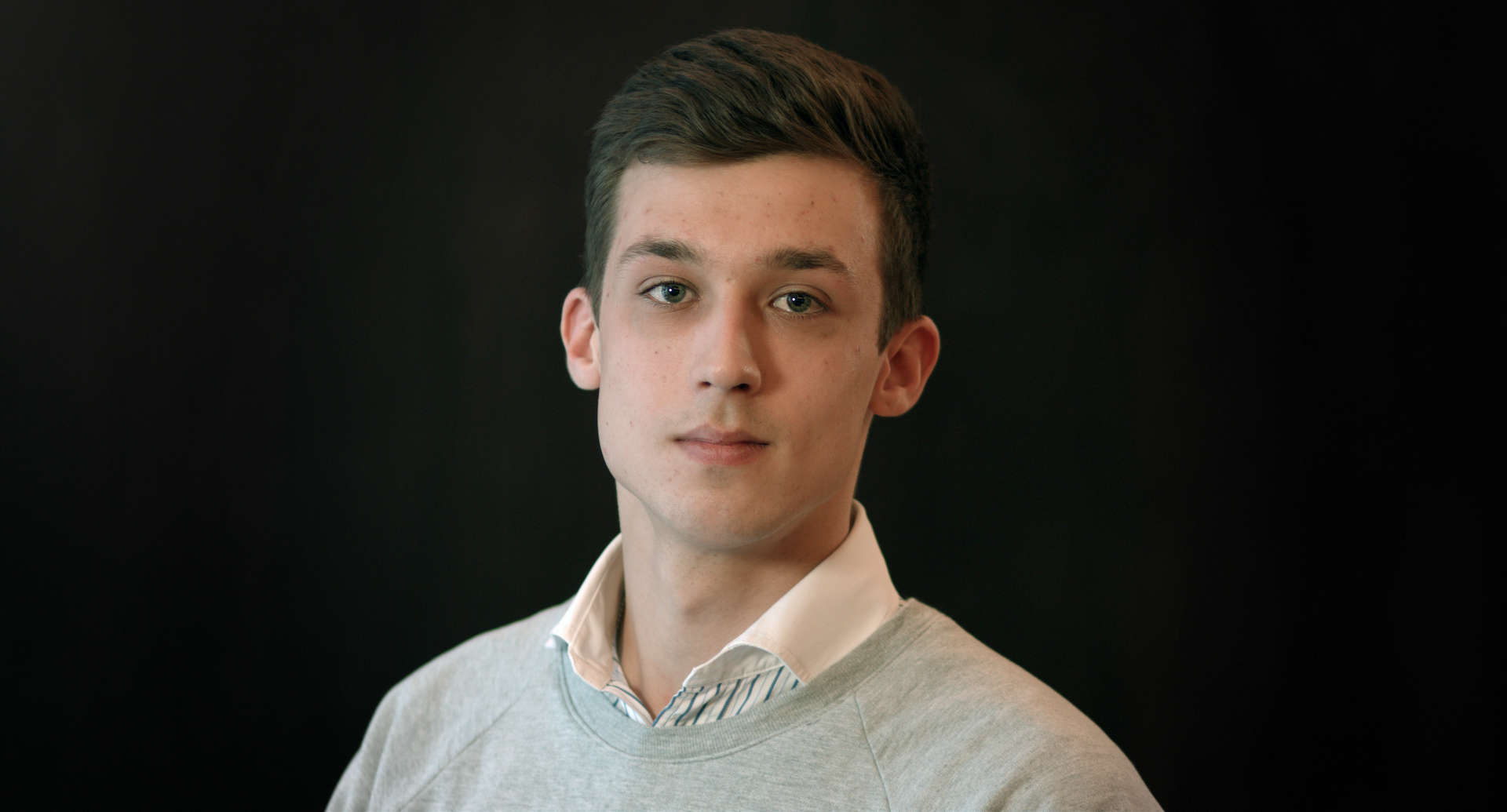 Tom Cordrey, University College London
"As an under-graduate, I was introduced to Finito, to help me obtain an internship during the 2018 summer recess. I met a number of business mentors who each gave me the tools and confidence to succeed. In spite of me being unsuccessful in numerous selection and competency test processes, they taught me how to think out of the box and stand out from the crowd. Amazingly I was finally granted my wish of experience in the financial world. I am in awe of their encouragement, attention to detail, camaraderie and friendship. I won't forget how they taught me to get back up after falling at the first hurdle."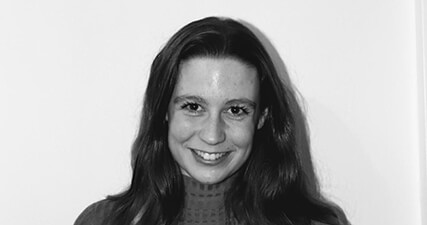 Alice Wright
Working for Finito has given me the opportunity to utilise in practice the skills I was learning while studying for my journalism MA. I really enjoyed the range of topics I was able to cover from sport to politics. I was given the opportunity to cover shorter news pieces about the world of employment as well as produce longer reads on sectors that I was particularly interested in, such as the equestrian industry. The Finito team were exceptionally generous with their contacts for interviews and went out of their way to place my work in large, well-known publications such as Country Life and City A.M. Such publications can be very hard to break into and Finito has given me the opportunity to showcase my work. I am hugely grateful to the Finito team for the confidence they have shown in me and the commitment to nurturing my writing. I would encourage others who want a start in journalism to get in touch.
Robert
"I am delighted with my Finito experience. When I approached them, I had been unemployed for a while and felt dejected and directionless. With the help of their team, we worked out the type of role I would be well suited to and prepared my job application credentials. Finito's excellent business mentors then helped me target a few companies and run though practice interviews. All of this meant I was fully prepared for whatever came my way. When I was presented with an opportunity that they thought would suit me well, my first thought was it looked very different from other roles I had been considering, I approached it with an open mind and applied. I have now been happily employed for four months. They prioritise their clients and build genuine relationships with them so that they fully understand their needs. I would not hesitate to recommend them to anyone looking for career change guidance and coaching."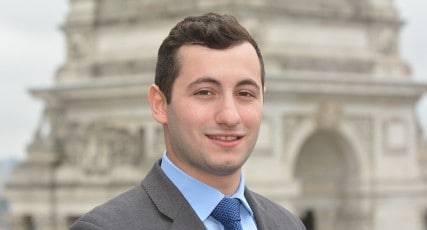 Joshua Pauk, Graduate – University of Bristol
"It is a pretty daunting experience to be interviewed during the selection process by computer, not a human being. The best thing about Finito was the expert training of how to handle Hire Vue and other virtual software used by the banks when recruiting graduates.
Zanib Sulaman
"I was so fortunate to be introduced to the Finito Career Change Mentoring team by the Chief Executive of Genix Healthcare, the corporate dental group. From my initial contact, they swung into action, guiding and helping me to transition to an exciting new challenge commensurate with my senior experience. I must commend the business mentors who worked with me for their dedication, care, good humour and kindness. Finito should always be a first port of call for any parent seeking a return to work after having a child."
Gabriella Pauk, London Advertising
"I am so grateful to Finito for helping me open the door to a career in advertising. They took the time to really prepare me for any eventuality during an interview. The hilarious thing was that all of the questions and answers which we carefully role played, never came up! I still managed to be offered the position, which I of course accepted"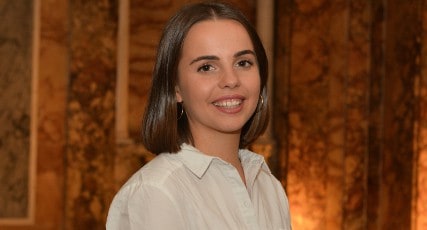 Isabel Batchelor, Team Assistant, Finsbury
"Finito provided reassurance and spurred my confidence to succeed. Their creative design team took my ideas and originated collateral which got me noticed by prospective employers. I will always be grateful to them for their hands on approach and being available providing support, encouragement and advice. The best thing is, that even though I changed my mind about what I wanted to do, Finito guided me to my chosen career path and I have never been happier."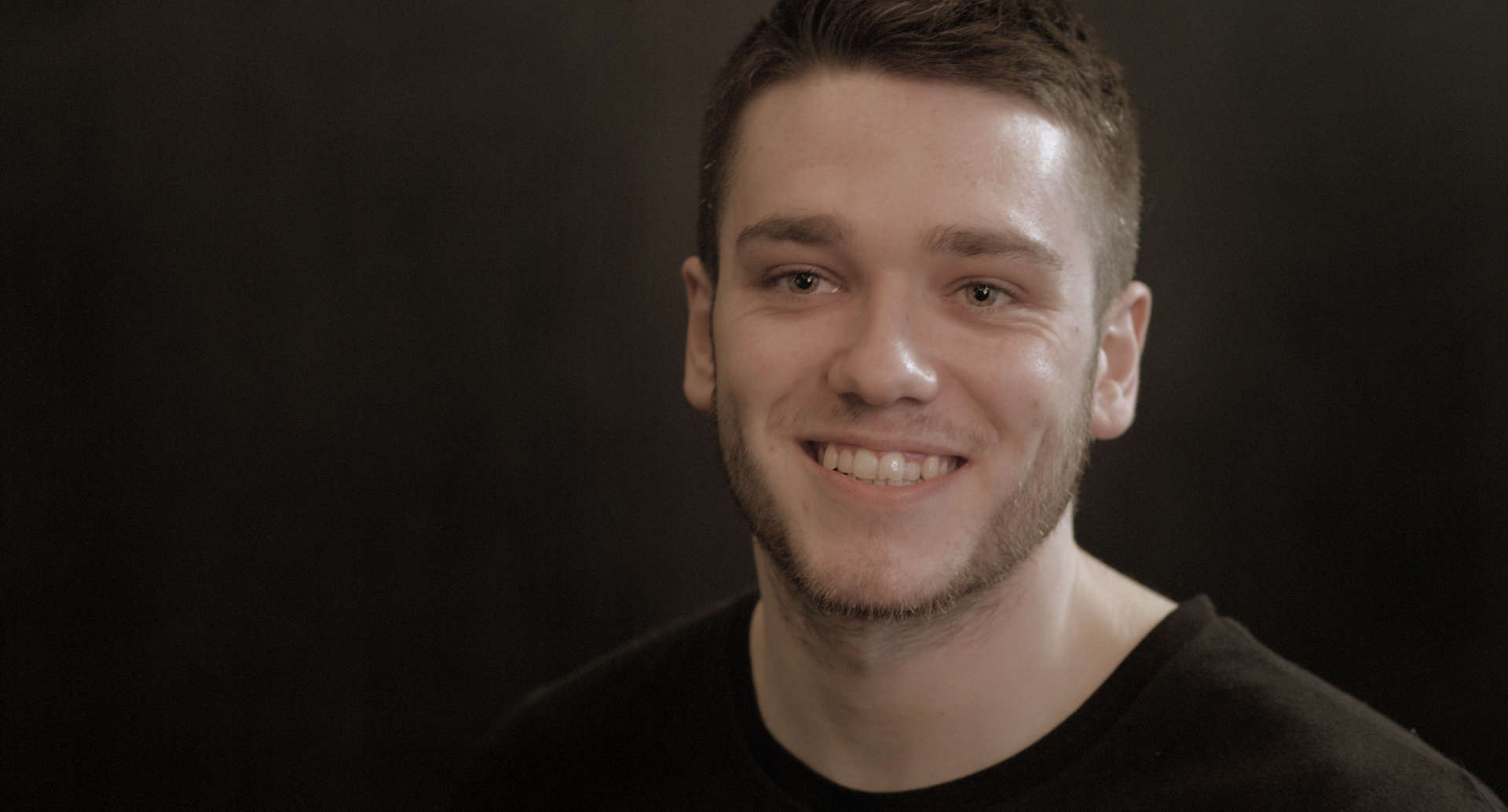 Sam Carter, Real Estate Agent
"Finito is exactly what young people today need to help them get their first foot on the ladder, and to allow them to mature and make the right decisions as they transition from education to work. Ronel helped my son embark on a career in medicine some years ago. None of our family are medical people – we didn't know where to start – but Ronel has fantastic connections and a great ability to put people together. He introduced Toby to a consultant that he knew at St. Bartholomew's Hospital, and gave him a huge helping hand. In launching Finito, he will now be able to do the same for lots of other young people."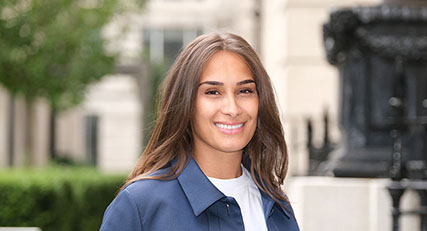 Christy Watson
Finito has been instrumental in my professional growth. They have guided me throughout the recruitment process and still continue to offer me support well after I have begun my new role. Finito provides such focus and attention to detail which makes you feel like the 'most important client'! Deep gratitude to them all for the dedication of its mentors, colleagues and friends.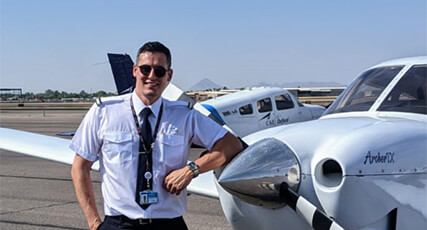 I used to work for a UK mobile retail store. Although I had an idea for the gaming industry my real passion lay elsewhere, due to my being Captain of the Royal Air Force Reserves at Southampton University. I once entered a flight competition and won a trip to Co-pilot an RAF jet, which was the best moment in my life. 
Thanks to Graham Turner, a business mentor at Finito, he saw that I really wanted to become a pilot and discarded my every excuse as to why I shouldn't pursue my real dream. 
He helped me to put a plan together, researching the qualifications which were needed for me to join a commercial training program. Under his guidance, I applied to Oxford Aviation and was accepted. I then secured a pilot role at EasyJet. 
Graham helped me practice my interview skills and techniques over Zoom calls to improve my confidence. 
I was accepted into the program and became the best candidate in the group having been originally selected from thousands of applicants. lt looked good and everything was going to plan. However, the final stage required me to have a medical and to my great surprise I received the news that I had been rejected because of a heart condition – paroxysmal atrial fibrillation. 
EasyJet withdrew their offer and suggested I needed to seek medical advice from a cardiologist. I underwent a simple heart operation that reset my heartbeat. Unfortunately, I then had to wait a year before I could be assessed. 
In the interim, I took the opportunity of continuing my studies. In October 2019, I was accepted by City Jet and passed not only with flying colours, but all 14 exams first time. 
John Roberts, Commercial Pilot