October 30, 2019
Posted by:

Finito Team

Category:

Interviews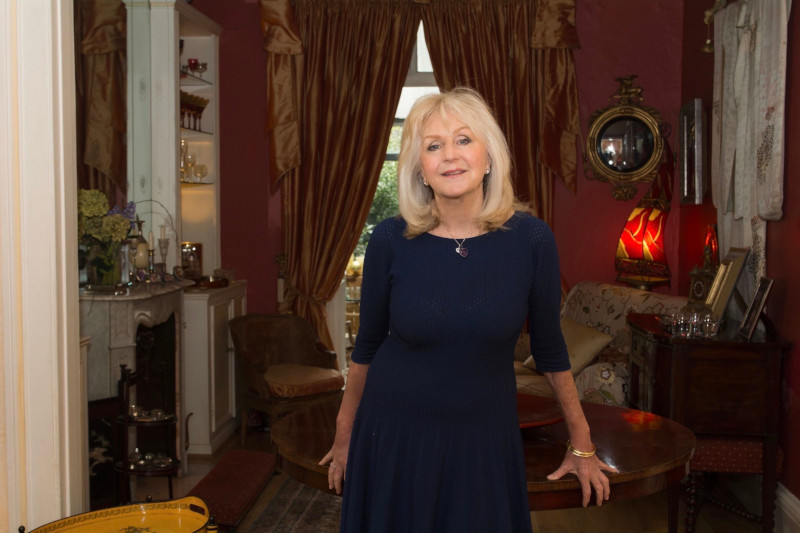 Liz is an expert on social behaviour and etiquette, and is renowned for the beautiful events she organises; including birthday celebrations for Sir Richard Brandson and Dame Shirley Bassey.
For four decades, she's represented celebrities, politicians and high-powered business owners, gathering enough expertise to write two books – The Party Bible and The Ultimate Guide to Party Planning and Etiquette.
Beyond the glitz of entertaining, Liz has been employed as a social behaviour expert at the Moscow School of Etiquette, and for brands like the Royal Mail, Galaxy Chocolate and ITV's award-winning Ladette to Lady. She works passionately in support of many charities, including Shakespeare's Globe Theatre, the Abbeyfield Trust and the Life After Breast Cancer Fund.
We had the chance to sit down for a quick chat with Liz, discussing her career, her approach to social media that won't negatively affect employability, and the unwritten rules of interview etiquette.
Q: Why do you think Finito is important today?
A: Finito offers a solution to filling the necessary gaps – guiding qualified students into the reality of the working world.
Q: Could you share something from your career that you did particularly well?
A: I've always put a lot of trust in my instincts. It's useful to ask for advice from people you respect, but when it comes down to making a tough decision, I always try to follow my intuition. And I've always suffered fools badly – but I suppose that could be seen as a positive or negative thing.
Q: Is there anything you wish you'd known sooner on your career path?
A: I wish I'd known never to rely on unwritten promises. Always put it in writing. That's the way to make promises work.
Q: What piece of advice would you like to pass on to people embarking on a new career?
A: Patience and focus. Listen to advice, but make your own judgements.
Q: We now know that the majority of employers take social media presence into consideration when hiring. Are there any rules people should always follow when it comes to Instagram, Twitter and Facebook?
A: In The Ultimate Guide to Party Planning and Etiquette, which was published ten years ago, I wrote: "I think it is a brilliant tool, however it's important to learn how to use it wisely, to your advantage, and not as a substitute for life." I think that advice is still valid now.
Q: Public speaking is something that makes a lot of people uncomfortable – what's the secret to winning over a room?
A: To focus on the subject you are speaking about, and connect to as many individuals in the audience as possible – if you're engaging with them, they'll find it easier to engage with you. In general, an audience needs to digest what's being said, so make sure you're always speaking slowly and clearly! Never be afraid to pause, and look people in the eye, and smile. You'd be surprised at how effective it is.
Q: Which elements of etiquette should young people be bringing into their job hunt?
Energy, enthusiasm and integrity. Above all, ensure your personality shines through. It makes an excellent impression on an interviewer.
Q: Dressing correctly is a crucial element of making a first impression – but as certain workplaces become more informal, the waters of correct interview attire have been muddied. Which rules should never be broken?
A: Always make sure you have clean hair, trimmed and scrubbed nails, and comfortable (but stylish) clothes and shoes. Yes, some companies encourage a casual dress code now, but when in doubt, dress conservatively. As a general rule, it's always better to be overdressed than underdressed.
Q: Do you have any golden rules that people should always try to follow in an interview situation?
A: Walk into the room smiling. Be as prepared as you can be; which means doing as much research as you can beforehand. Take care in the way you dress for the interview. Whatever you say to the interviewer, find a positive spin on it. Nobody wants to hear you moaning about your old job. Try not to show the fact you're nervous – easier said than done, but if you act confident, that usually does the trick. Speak clearly, don't swallow your words, and don't talk too quietly. Make eye contact with your interviewer. It's a simple trick, but it's very effective – you won't make an impression if you're always looking down.