February 17, 2021
Posted by:

Finito Team

Categories:

Careers, Future of Work, Interviews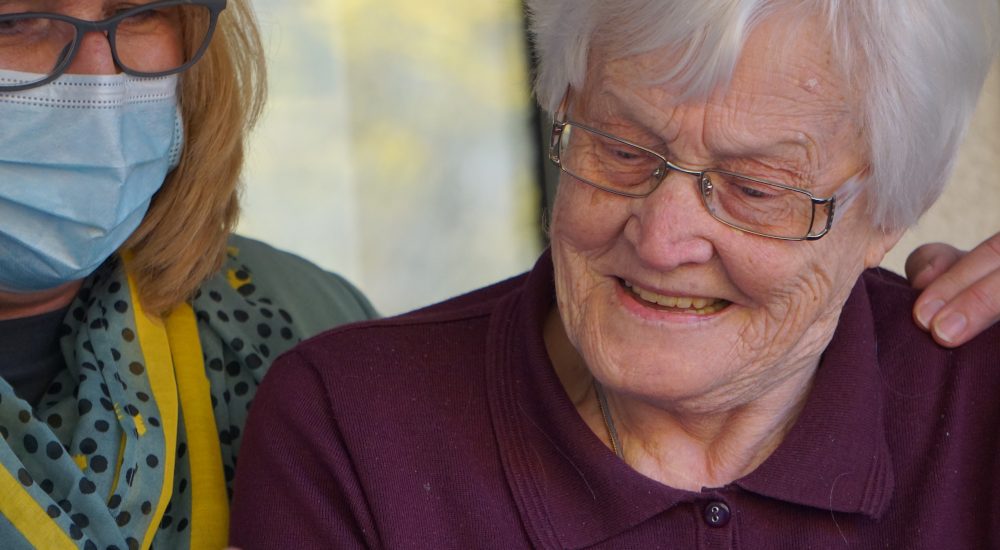 At the beginning of 2020, Morgan McKinley said the number of job seekers had increased by 43%. In March last year, we were plunged into lockdown. At the end of summer, the UK officially entered a recession for the first time in 11 years, and with many companies trimming staff or putting recruitment on hold in order to cut costs, it's a tough time to join the jobs market.
Some sectors are struggling more than others, however – and if you're looking for a job at the moment, there are a few industries that are in the market for new recruits. In this series, Finito will explore the most promising sectors in the UK, offering advice on where to start your job search, and how to stand out when you're applying for your dream role.
COVID-19 & Jobs in Social Care
Whilst the pandemic sent shockwaves through every industry, social care was one of the sectors that really felt the impact of Covid-19. In 2019, The King's Fund identified eight key problems within the industry, from quality of care to catastrophic costs. The pandemic threw a spotlight on these problems. Working on the frontline, the people in social care had a big challenge ahead of them, thanks to the increasing demands of an already vulnerable group of the population, paired with a dwindling workforce.
In order to provide an acceptable level of care, recruitment in the sector has exploded – the demand for more care workers is expounded by many people having to take time off work in order to self-isolate – sickness absence tripled to 8% in the early stages of the pandemic. Along with a worrying surge in deaths – which saw the government scrambling to find solutions and offer advice on staff wellbeing – and wide variations in need, local authorities have found themselves facing increased levels of demand for enthusiastic workers in this crucial sector. It's not just nurses and care workers that are needed. Sous chefs, laundry assistants and activity coordinators are among the roles being advertised at the moment.
Covid-19 really highlighted the pay and conditions for social care staff, and the clamour for better pay is now strong. The government seems to have accepted the need to tackle these issues rather than leaving them to the market, and there are processes in place to provide central training support to registered managers.
What You Should Know
The government has launched a new online platform called Join Social Care, which helps candidates get fast-tracked into the adult social care sector. With free training via Skills for Care, and a process which considers trainees for multiple job opportunities, the recruitment process has been streamlined for candidates and employers alike.
Across the entire industry, the hiring process has been revamped. No longer able to conduct face-to-face interviews, innovative methods for screening candidates have been implemented. All interviews in the sector have become virtual – starting with an initial phone screening, followed by a more in-depth interview which is conducted over Microsoft Teams, Skype or Zoom. Sharon Benson, the HR Director at Gracewell Healthcare, explains the benefit of this new normal in the hiring process: "During this difficult period, we've strengthened our processes and centralised some aspects of our recruitment activity, such as having an initial telephone screening and the virtual interviews. This has led to double the conversation rates from application through to offer stage."
"Once 'normality' resumes, we are planning to keep telephone screening at the front-end before the face-to-face interview… As part of our virtual interview process, we've also built in some behavioural competencies, which we score and assess. These will also be included as part of our face-to-face interviews in the future."
The onboarding process has shifted, too – with virtual classroom days implemented by some social care organisations, where new recruits are given the opportunity to learn the basics, in addition to Covid-19 specific lessons in infection control and the safe use of pPE.
Finito is already coaching and mentoring students through the new job application terrain for the social care industry, offering assistance with references, and organising practice video interviews with our business mentor team, so you can be confident going into any interview situation.
For more advice on how to find your dream job during the pandemic, discover how The Employability Experts can help you take your career to the next level.