February 3, 2021
Posted by:

Finito Team

Categories:

Careers, Interviews, Tips, Work Life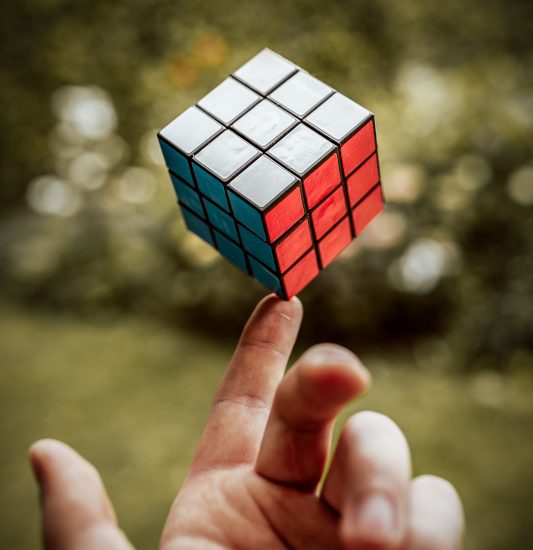 If you've been paying attention to the news, you'd be forgiven for feeling a little bit jittery about the future. Those who would like to be work-ready need to take a lot into consideration; robotic technology, urbanisation and biotech are developing factors all set to change the way we work, and the skills we need to do a good job – and it's all a bit difficult to predict.
We don't want to be all doom-y about it, though. For all the click-bait screaming that AI is coming for our jobs and there's nothing we can do about it, there are plenty of level-headed experts identifying the skills we're most likely to need in the future. Following on from the last installment, in which we discussed the importance of taking the lead at work, we're going to examine some of those skills, discover the ways you can start developing them, and hopefully get everyone one step closer to being future-ready.
Soft Skill #4 – Adaptability
When it comes to skills that can be applied to every field in any industry, adaptability is one to pay attention to. Developing adaptability can help us to embrace challenges with confidence, become a better leader, and make sure we stay relevant even when our industry changes around us at a rapid pace. Basically, the more adaptable you are, the easier you'll find it to reach life satisfaction.
An adaptable employee is capable of working without boundaries, without putting limitations on their thought-processes and daily activities. As a result, they're better positioned to handle any challenges that land in their lap throughout the day. Rather than spending their time dreading unforeseen problems, adaptable employees are open to finding unexpected solutions, and bringing in the advice of a diverse variety of people in order to solve problems. So, an adaptable employee can be a problem-solving networking whizz. Sound good? We haven't finished yet.
The greatest leaders are adaptable. They know that challenges are on their way – they always are – and so when the problems do arrive, they're capable of remaining positive. They're able to keep their team motivated when the going gets tough, and they're open-minded about where solutions might come from – a good leader knows that the truly brilliant ideas often come from unexpected sources. Because of this, adaptable people are unlikely to get left behind by a dramatically changing industry – they're more comfortable with the idea of experimenting and learning from their mistakes – so they're more willing to take risks. With workplaces changing at an unprecedented rate, those who are reluctant to adapt will be left behind.
So, now we've extolled the virtues of the adaptable worker, how can you join their ranks? Here are a few things you can do today that'll start to build those adaptability muscles necessarily to thrive in the modern workplace:
Reach Out

One of the easiest ways to learn a new skill is to watch somebody else do it. As young children, this is how we pick up most of the abilities that help us survive the world – but once we enter adulthood, the process of learning from others begins to slow down. To be adaptable, you'll need to tune back into the people around you, and draw lessons from them. When you notice a colleague demonstrating adaptability, pay attention, and copy them. Ask questions, always – as long as they're professional. When you've been impressed by the way somebody has handled a situation you would have found difficult, it's always a good idea to start a conversation. People like being told that they handle things well, and they might be able to offer you a perspective you've never considered before.

Be Positive

In a cynical world, there's still a place for the people who are capable of finding a silver lining. It can be difficult to do this in the office – particularly if you're suffering a big loss of business, or you've missed an important deadline – but taking the time to reset your focus and examine the situation with more objectivity can help you approach problems without drowning in anxiety or feelings of doom. It can feel like pulling teeth, but try starting with this exercise next time you've navigated through a horrible problem. Sit down for ten minutes, and write down everything you learned from the situation. You'll quickly develop perspective, and you'll be able to approach challenges with confidence in future, knowing that we can always extract value from our experiences, even when things don't go as planned.

Flaunt It

More than ever before, employers are hunting for people who demonstrate adaptability in their day-to-day life. How can you bring adaptable practice into your working life? If you're working in the City, as a banker or lawyer, you'll be using adaptability in order to navigate the long hours expected of you with a resilient attitude. If you're in property or management consulting, you might be expected to drop everything for your client – if you can do this without becoming stressed or bitter, you're demonstrating adaptability. In any industry, you'll need to change your communication styles when dealing with a wide variety of people. You may need to adjust your carefully planned strategy halfway through a problem, or you might need to go above and beyond your job role in order to meet a deadline or untangle a knot in your process. All of these situations are rendered much simpler by an adaptable mindset. The sooner you start, the more you'll reap the rewards.
–
For more advice on how to get work-ready, take a look through the previous installments in this series and discover how The Employability Experts can help you take your career to the next level.