February 26, 2020
Posted by:

Finito Team

Categories:

Careers, Future of Work, Tips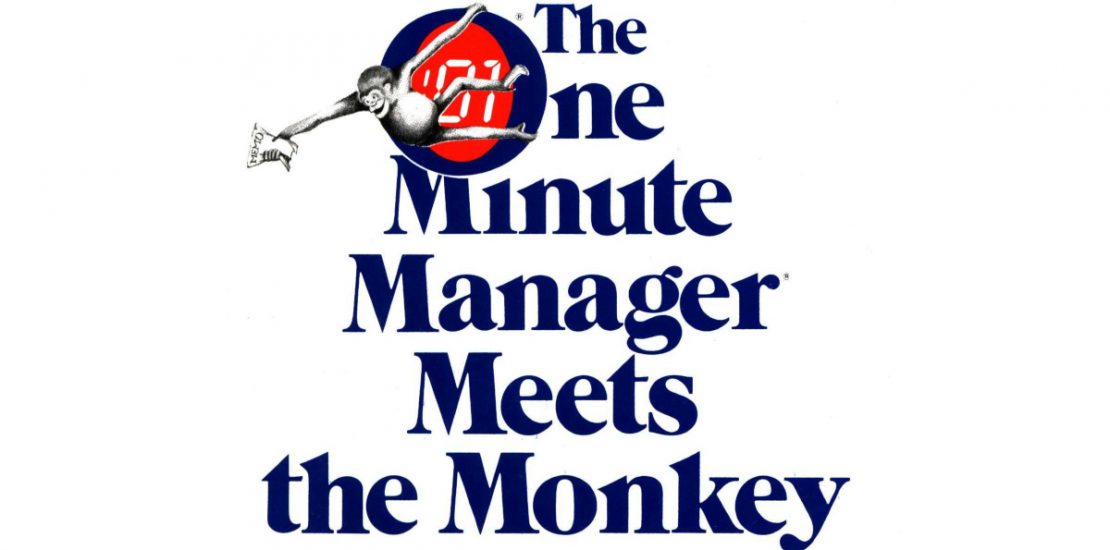 Finito Recommended Reading
Regardless of your industry, there's always room for improvement. There are plenty of different ways to better yourself, but we're firm believers in the tried-and-true methods. That's why we'll be exploring our favourite books in this regular series – so you can fill your shelves with non-fiction, and your brain with skills, beliefs and values that ought to help you advance your career.
The One Minute Manager Meets the Monkey
By Ken Blanchard, PhD
Why Should We Care?
One of the most influential experts on leadership in the world, Ken Blanchard is the co-author of 60 books, some of which are available in 42 languages. In 2005, Amazon gave him a place in their list of the 25 best-selling authors of all time – something to add to his rather impressive pile of leadership awards and honours. He's the co-founder of The Ken Blanchard Companies, a leading international training and consulting firm. He knows what he's talking about, basically.
What's It About?
In The One Minute Manager… Blanchard asks how management can effectively rid themselves of 'monkeys' – those responsibilities that others throw at us, the ones that prevent us from managing our time effectively.
Picture this: a problem appears in your working day, and you take it to your boss, who sighs and agrees to add it to his to-do list. Your problem (or monkey) has leapt off your back, and onto his. Now he's saddled with a responsibility that doesn't belong to him, and the time-consuming process of juggling priorities begins. In a fast-paced world, efficiency is everything, and a manager overwhelmed by his team's monkeys will quickly begin to struggle.
Blanchard explains, in simple terms, how managers can pursue balance between supervision and delegation, inviting them to walk a tightrope that offers improved productivity and reduced stress – hugely beneficial in any industry.
Blanchard blends logical thinking with smart humour to share the trick of assigning monkeys to people who'll handle them correctly: 'if monkeys are managed properly, you don't have to manage people so much.' He uses management fables to help readers engage with the principles in a way they can seamlessly merge with their working day.
Who's It For?
Although this is a guidebook written for managers, Blanchard's book holds vital lessons for all of us – whether you're managing a team, working for a manager, or hunting for a job. A little understanding of how easily projects can be derailed by misplaced responsibilities will help you approach problems with the correct mindset, and make decisions for yourself.
If you're looking for an enjoyable read that'll teach you how to meet your own priorities, give back other people's monkeys, and allow them to solve their own problems, it's worth picking up a copy. Delegation can be difficult – but Blanchard's figured it out, so you don't have to.
For more advice on how to maximise your potential in the workplace speak to Finito, The Employability Experts can help you take your career to the next level.